If you are looking for the best broadheads for turkey hunting, you are at the right place!
Turkeys are known for being tough to hunt. There's no doubt about it. They have superior eyesight, tough skin, and can be fairly stubborn. They're one of the most frustrating birds to hunt. Now add a bow into the mix and you've just made it 10 times harder. Shotguns are easier, to a point, but try getting close enough to shoot a turkey without being spotted.
For hunters that like the thrill of a challenge, bows are a great option. But obviously, there's a lot of things that could go wrong when hunting. Perhaps your approach was too noisy, maybe your decoy scared them off, or maybe there was something wrong with your call. This doesn't even begin to consider whether or not you will have the opportunity to get a clear shot. The last thing that you need on your mind is to worry about whether your broadheads will do the job. Investing in the best broadheads for turkey hunting is a surefire way to guarantee a successful season.
Through extensive research and trials, we've compiled a list of the best broadheads for turkey hunting:
Rage Bowhunting Broadhead (Best Overall)
My Top 3 Picks For The Best Broadheads For Turkey Hunting
Keep reading below to check out what I had to say about them. I've tried my best to highlight the pros and cons to give you a good idea of what you should expect should you purchase any of these products.
1. Rage Bowhunting CrossbowX Broadhead (Best Overall)
Price: $
Broadhead style: Mechanical
Material: Stainless Steel
Pros:
aerodynamic flight improves accuracy
stainless steel design makes it an option that will last
shock-absorbing mechanism prevents damage to the broadhead
won't fall out of the turkey, making it more efficient and accurate
Cons:
What Makes This Broadhead Great?
The Rage Bowhunting Broadhead offers massive amounts of damage at a great price. It has durable stainless steel blades that are made to last. These blades offer a two-inch cutting diameter which makes it perfect for getting the job done in one hit. Its aerodynamic design also improves accuracy and speed. Furthermore, its expandable mechanism causes the broadhead to stick within the turkey. This results in less lost or damaged blades, but it also causes more damage every time the bird moves.
This broadhead also has a shock collar that has been built into the broadhead. This limits any damage that may occur to the broadhead upon initial impact. Another plus to this broadhead is that it comes with a free practice model. This is perfect for improving your shot without damaging any of your real equipment.
Bottom Line
This is one of the best turkey broadheads for turkey hunting that I have tried. After continued use, the blades have retained their sharpness and have held up to the toughest of turkey skin. This is probably due to the shock-absorbing collar that limits the blunt force of the broadhead's initial hit. In the past, I have used blades without this mechanism and they have broken down much faster. Therefore, investing in a blade with this mechanism is not something I would skimp on.
The aerodynamic design of this blade is also another plus. Mechanical blades like this are a great option because they offer more accurate shots. The only downside that I found to using this blade is that it took longer to load because I had to retract the blades before firing. Regardless, I still believe that this is one of the best turkey blades on the market.
2. Sinbadteck Hunting Broadhead
Price: $
Broadhead style: Fixed
Material: Stainless Steel
Pros:
extremely reliable and simple, don't have to worry about deployment mechanism
fairly accurate, leading to more efficient and damaging hits
easily sharpened which promotes cleaner shots
Cons:
needs to be maintained regularly
small cutting diameter
What Makes This Broadhead Great?
The Sinbadteck Hunting Broadhead offers efficient hits at a great price. Fixed broadheads are some of the most reliable on the market. They have a simple, sharp design that allows them to penetrate even the toughest skin of a turkey. This blade itself has reliable, 2.8-inch blades, which are enough to cause a lot of damage to the turkey. Unlike mechanical blades, however, these blades are not designed to stick within the bird. Instead, they usually just glide through the rest of the body, effectively making their way out the other end. This clean pass makes them fairly popular among turkey hunters.
Fixed broadheads are the most traditional type of broadhead, but they are still heavily used because of their reliability. Of course, these blades do require regular maintenance to ensure that the blade stays sharp. This is the best way to ensure peak performance.
Bottom Line
Overall, this is one of the best fixed broadheads for turkey hunting that I have used. These blades are deadly if shot accurately and offer one of the most reliable hunting designs on the market. Whenever I use this broadhead, it provides a clean pass, gliding through the turkey effortlessly. The only downside to this product is that it requires more maintenance. I have found that I need to sharpen the blades every time I go hunting because they can get fairly dull after a few shots.
3. Swhacker Mechanical Broadhead
Price: $
Broadhead style: Mechanical
Material: Stainless Steel
Pros:
stainless steel design makes it an option that will last
won't fall out of the turkey, making it more efficient and accurate
expandable blades that maximize damage
the head flies out like a field point
Cons:
What Makes This Broadhead Great?
The Swhacker Mechanical Broadhead is one of the best broadheads for turkey hunting on the market. It offers a great deal of damage with an economical price tag. It is made of stainless steel, so it is extremely durable. This blade is not inclined to shatter. Therefore, you can expect cleaner and more accurate shots. This broadhead offers a two-inch cutting diameter which makes it perfect for delivering the job in one hit. Furthermore, it also has expandable blades that cause the broadhead to stick within the turkey. The results in less damaged blades, but causes more damage to the bird whenever it moves.
Bottom Line
Overall, this is one of my favorite mechanical broadheads and one of the most effective ones that I have used. The Swhacker Mechanical Broadhead flies exceptionally well and is very durable. I have shot with these many times and they have held up quite well. However, something to note is that I had to sharpen them when I first received them. When I got them from the package, they were not razor sharp. But, this is not something that would prevent me from buying them again. After a quick sharpening, they were good to go. These blades have served me well. Therefore, I still think that these are one of the best broadheads available on the market.
What Are Turkey Broadheads?
Not all broadheads are created equal, with some being specifically designed for hunting turkey. Turkey broadheads are different from many other styles in that they have special arrowheads. These arrowheads are made with the intention of penetrating the turkey's notoriously tough skin. The goal with turkey broadheads is to create a big impact wound that the turkey will not be able to recover from. Ideally, the broadhead should be enough to completely stop its tracts.
What Makes A Turkey Broadhead Good?
There's a lot of factors that I consider when I make product reviews. I want to make sure that you're getting the best bang for your buck, so I really try my best to give detailed explanations and do extensive research. Here's what I tested in order to find the best broadhead for turkey hunting.
Price
Broadhead type
Durability
Reliability
Weight
The first factor that I looked into when considering turkey broadheads is price. Obviously, there is a tradeoff that usually happens between quality and price. Ideally, you don't want something that is cheaply made because this will be reflected in the broadhead's performance. When using cheaper broadheads, you run the risk of the blade shattering inside the turkey which can be fairly hard to remove. Make sure to invest in high-quality materials such as stainless steel or other high-quality metals. Naturally, no one wants to overpay for something that they can get at a cheaper price. Therefore, I've tried my best to find broadheads that offer the best performance at an economical price tag.
Next, I looked at the specific type of broadheads and their pros and cons. There are 3 types of broadheads that are traditionally used in turkey hunting: mechanical, fixed, and guillotine. Mechanical and fixed broadheads are the most favored among turkey hunters for several reasons. I will explain the differences between them later in this article.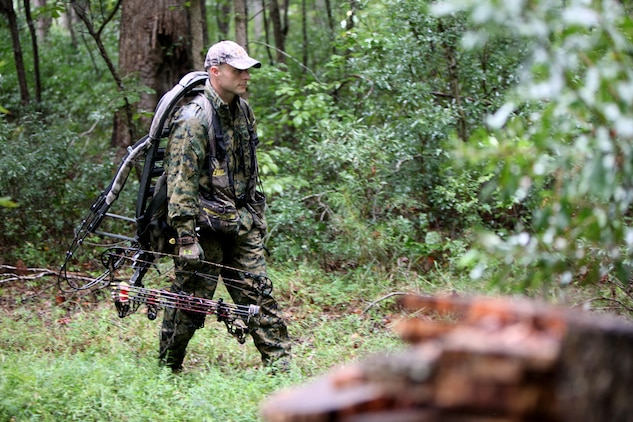 The next factors that I looked at were reliability and weight. The best broadheads are lethal and accurate. They should be razor-sharp and good enough even for larger animals like deer. They should also deliver the job with a single blow and be fairly lightweight. Lightweight broadheads are usually more accurate when shooting.
A general rule of thumb is the more blades, the better. Turkey broadheads should have at least three or four blades for maximum damage. Over three blades are pretty good because more damage will make the turkey easier to track if for some reason it manages to run away.
Something important to note is that quality broadheads will usually feature mechanisms to prevent premature blade deployment. This is definitely something to consider in order to improve the accuracy of your shot. Turkey hunting is hard enough as it is and you shouldn't need to worry about a faulty broadhead on top of that. Investing in a broadhead that works is important, not only for ensuring a successful season but also for ensuring your own emotional satisfaction. Low-quality equipment can be frustrating. With a quality broadhead, your shots will be more accurate and lead to a more enjoyable experience overall.
How To Choose Broadhead Arrows For Turkey Hunting
Now, there are many types of broadheads. Most favored by turkey hunters are the fixed, mechanical, and guillotine styles. But which is best? There are advantages and disadvantages to all three of these options. It mainly comes down to personal preference and what works best with your bow. Here are their pros and cons:
Fixed Blades
Fixed blades are timeless and one of the most reliable types of broadheads available on the market. These blades are a classic, with a simple design, that many experienced hunters swear by. They are fairly popular because they are known for their clean and easy penetration.
These blades are also fairly easy to install and can be either glued or screwed on the arrow shaft. Naturally, it is important to consider that these blades require regular maintenance, which can be an issue.
Mechanical Blade​s
Next, mechanical blades are also a good choice. Mechanical blades, otherwise known as expandable blades, are the usual choice for most turkey hunters because of their reliability. Unlike fixed blades, mechanical blades deploy once they hit their target. As a result, the arrow does not pass true and causes more damage. The harsh impact of the mechanism deploying makes this blade more effective at getting through the turkey's tough feathers. This makes it easier for the arrow to hit the vitals but causes it to stick within the bird. Because the arrow stays within the turkey, it causes more damage every time it moves. It also makes it almost impossible for the bird to shake it off.
The downside to this blade is that they usually lack support for the trailing edge of your arrow. In addition, keep in mind that you'll have to retract the blades before firing a shot.
Guillotine Blades
Another option is guillotine blades. One of the main advantages of these blades is that you can remove or replace old blades without fully throwing the head away. These blades are specifically designed to chop the heads off turkeys. Their blades are usually long and fairly sharp, making for unforgettable carnage. Guillotine blades narrow down your window for success, but they don't offer much forgiveness.
Because they offer so much blade, there is a lot that could go wrong. Personally, I don't like shooting with these because a collision with any foreign object, such as twigs, branches, or grass, nearly always causes the blade to miss. Not only does this result in a missed target, but it also almost always leaves me with a damaged, broken broadhead. This makes them fairly expensive but leaves you with fairly little to show.
The disadvantage with this broadhead is that you're going to be aiming for the turkey's head, which is far more difficult to hit. Turkey heads are far smaller and, if you've ever seen one in action, you'll know that they move their head a lot. This makes them a pretty unpredictable target, which results in more missed shots.